Dear Microsoft: After a 4-year separation with Windows 7, the constructive divorce that you've set for Windows 10 on July 29, 2016 will come into force.  I've just spent 30 hours trying to make things work.  I know that Lenovo says that the Windows 10 upgrade should work, but we're spending so little time together that I don't have energy to keep fighting.
We never really got married.  There was a time that I was spending up to 12 hours per day with you.  Our relationship has a long history:
Over the past few days, the messages you've been giving me have been more than frustrating.
On the Thinkpad X200, you told me "We couldn't install Windows 10",  and "0xC1900101 – 0x20017 The installation failed in the SAFE_OS phase with an error during BOOT operation" five times over 24 hours.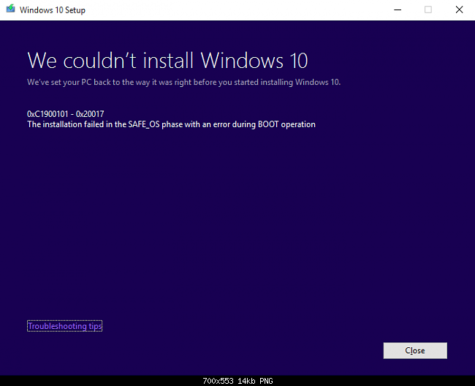 The BIOS is up to date and antivirus was removed.  I tried with both the automated installation and Media Creation Tool on USB, both with and without the online updates.  There were also long "Checking for update" delays, where I had to intervene.
Maybe upgrading on older Core 2 Duo Penryn computer isn't worthwhile.  I then turned my newer computer, a Core i7 Ivy Bridge.
Trying on the Thinkpad X230 Tablet, you told me "Something happened".  "Sorry, we have having trouble determining if your PC can run Windows 10".  This computer is on the "Lenovo supported systems list for Windows 10 Upgrade", so is the trouble my fault or your fault?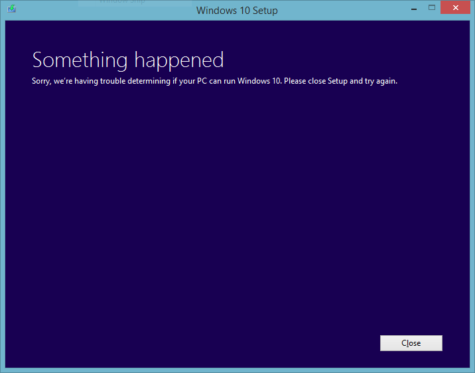 You led me to the Windows Update Troubleshooter, which found that the "Service Registration is missing or corrupt".  The automated install didn't fix everything, so I spent 15 minutes copying-and-pasting commands manually into a terminal window.  Thanks, that fixed the Service Registration problem. However the "Something happened" message is unchanged.
I'm not new to intense relationships.  I have to admit to not being fully committed to Microsoft for some decades. Read more... (1206 words, 2 images, estimated 4:49 mins reading time)
1. Courtship (1992-1996)
daviding June 26th, 2016
Posted In: technologies
Tags: microsoft, thinkpad, upgrade, windows, windows 10, windows 7, x200, x230