Towards appreciating "action learning", the history of open systems thinking and pioneering work in organization science, the influence of Action Learning Group — in the Faculty of Environment Studies founded in 1968 at York University (Toronto) — deserves to be resurfaced.
The 1989 book with "A Tribute to Eric Trist" on the cover was titled Learning Works: Searching for Organizational Futures.  The editors were Susan Wright, a part-time assistant professor at York U.; and David Morley, a professor in the Faculty of Environmental Studies at York U., who would become Dean of FES from 2001-2004.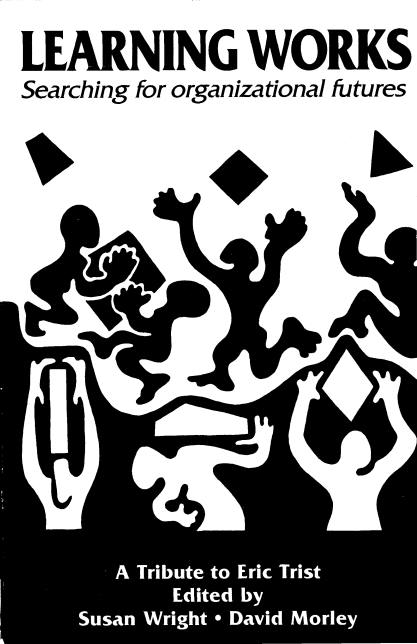 1. Trist in Canada
Eric Trist was a Professor of Organizational Behavior and Social Ecology at York University, 1978-1983, passing away in Carmel, California in 1993.  Systems scholars may better recall Trist as emeritus from the 1969-1978 program in the Social Systems Science program at University of Pennsylvania, that was founded by Russell Ackoff.
The preface to the book describes the origins of its writing.
This volume began life at a 1985 meeting of the York University Action Learning Group, a loose network of people who were participating in the development of a new framework for theorizing, studying, and participating in the creation of new organizational capacities and enabling strategies to operate within turbulent environments (one of Trist's most important metaphors).
…
Read more (in a new tab)